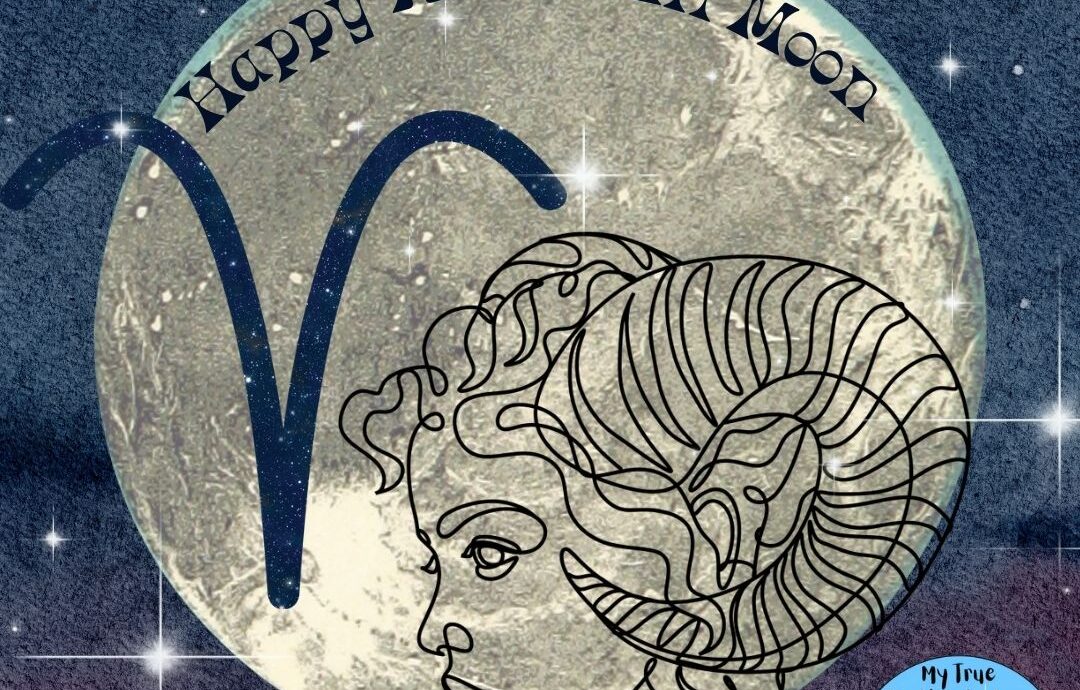 Written by rachelnova on September 26, 2022
Aries Full Moon: October 9th, 2022
Healing Arts
It is almost October and getting closer to our Aries full moon (hunter´s moon) present on Sunday, October 9th, 2022! It is an interesting web of planets and it is something for us to fully enjoy. I am very excited to tell you all about it so you can enjoy it even more! I caught up on a bunch of basic astrology recordings/sessions and so I get to write earlier this month. With bells on, with bells on!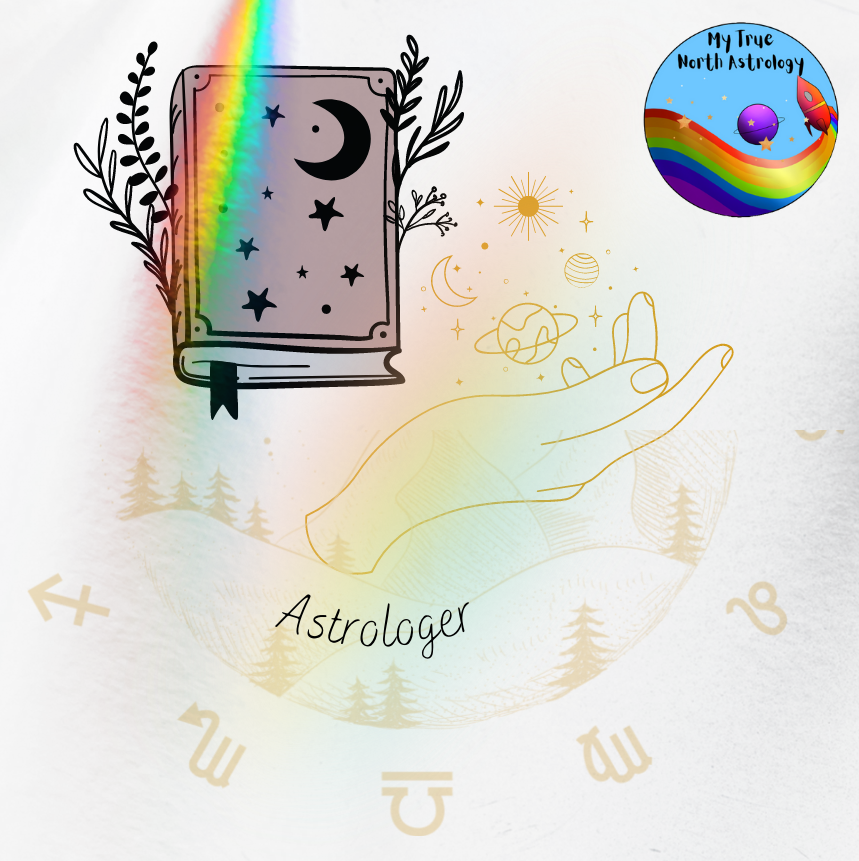 You can do anything with a little Aries energy. It is like a furnace that will always keep burning. Aries is the most fire of the fires.
This Aries moon might have you back at your goals more determined, and hopefully with some ease as we do not want to go too overboard with Aries! Aries can be a little overpowering sometimes, so check the tips for this full moon to help with balance and ease.
You also might find yourself utterly exhausted, amplified by the Aires full-bloom moon.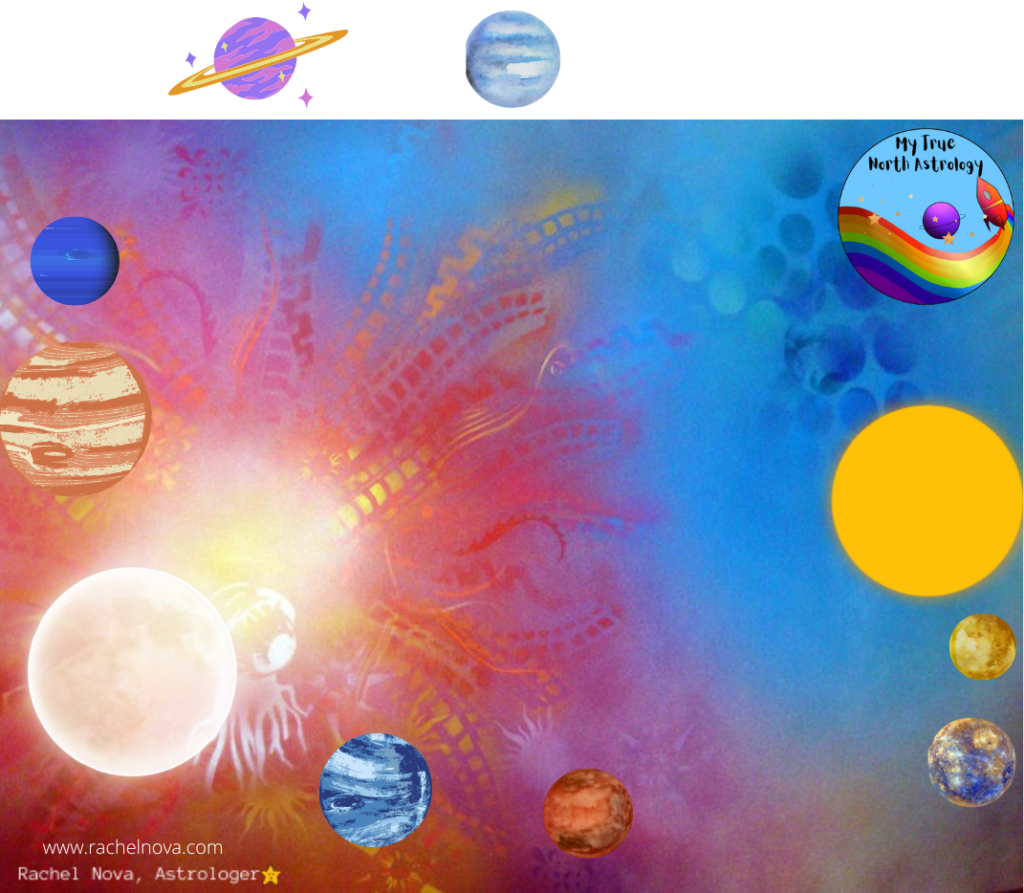 The Aries moon is giving us a friendly opportunity to take a big sigh and release all the excess stress! Let´s do it together! 1…. 2…. 3…. SIGH!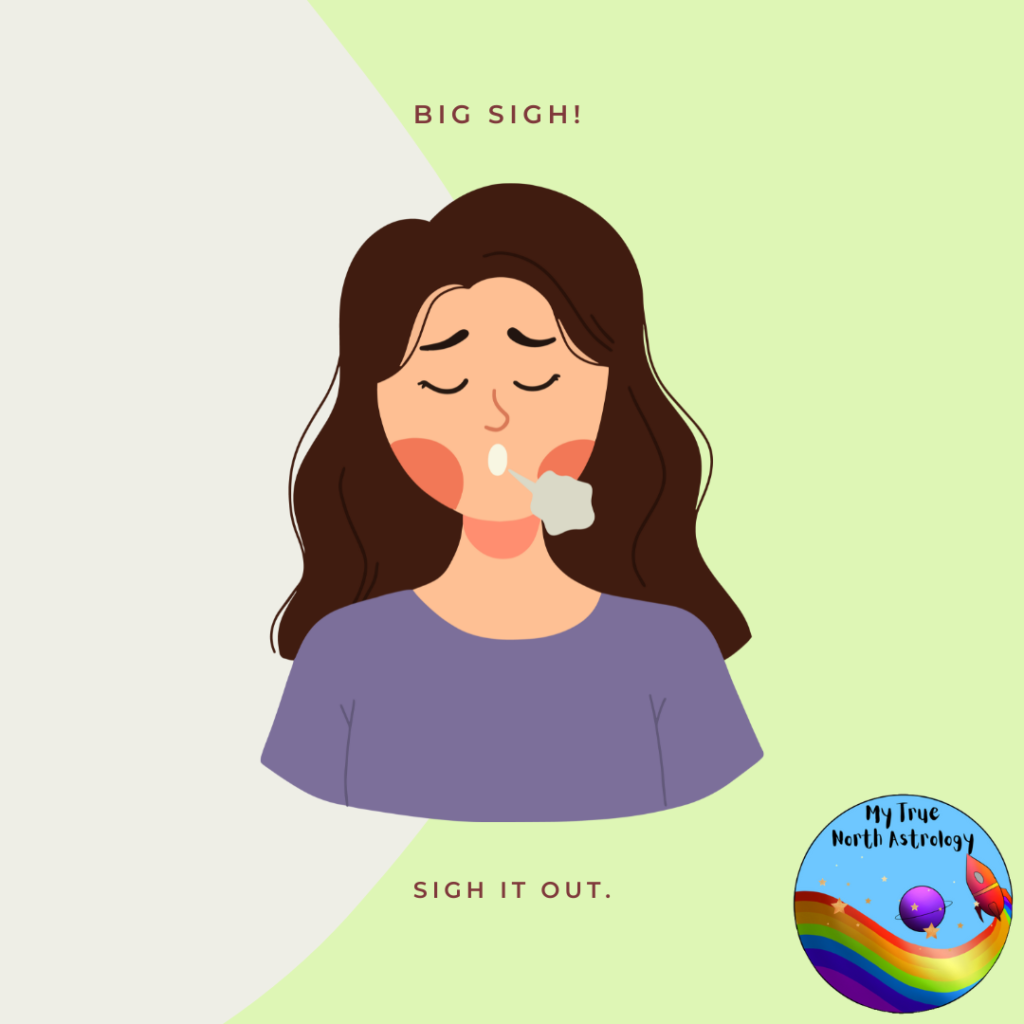 This full moon is so unique because of the Libra stallium in Sun and Venus opposing the moon! I would like to spend most of this post talking about this sun stallium hence (nearly) the rest of the planets are all on repeat from the last full moon. A Libra Sun is such beauty — airy — flowy, and elegant in thoughts and speech. This Libra Sun has our personality/ego feeling in harmony and seeking a way to live in harmony in the world, in a warm embrace with the Venus Libra, truly wanting the same in intimate relationships with self/others. With this full moon, we might find ourselves pondering more about intimacy (Venus) with the help of the Libra energy – how we can strengthen it might not look so obvious: it might just be a felt sense, a way of subtle communication, body language, or even on an energetic level. Libra is skillful in all these realms, so we have extra support in the realm of intimacy this full moon. It also might mean taking space, too — although we might not think of Libra as such because of the airy quality, we must not forget Libra is the scale, too. Some of us might be sore eyes for balance this full moon, too — and maybe the full moon gives us a pause to reflect on where our scale is, or where we have exhausted skills or need new ones.
There is a lot of heat however because this lovely and supportive Libra Sun/Venus stallium is across from the firey-time-to-sigh-it-out Aires moon. Some of us might feel a push or pull feeling — Aries moon telling us, ¨Let´s keep going! We have things to do!¨ whilst the Libra Sun/Venus is telling us, ¨Let´s pause, understand, listen, and learn.¨ Do we back off or lean in? Aires energy may not always be so diplomatic in a struggle, so I invite you to pull upon our supportive Libra stallium to hold a peaceful stance this full moon.
So, you know me, time to get these two aspects opposing to work together. One way is to promote ease and reduce heat/excess energy. Making this moon symbolize a more mature and relaxed Aires. One that is not going to make decisions based on popularity, only emotions, or power/title, etc., there is no harm in slowing the Aires down, and it could learn a lot from the Libra Sun/Venus — about balance and excess. We might just need a little convincing.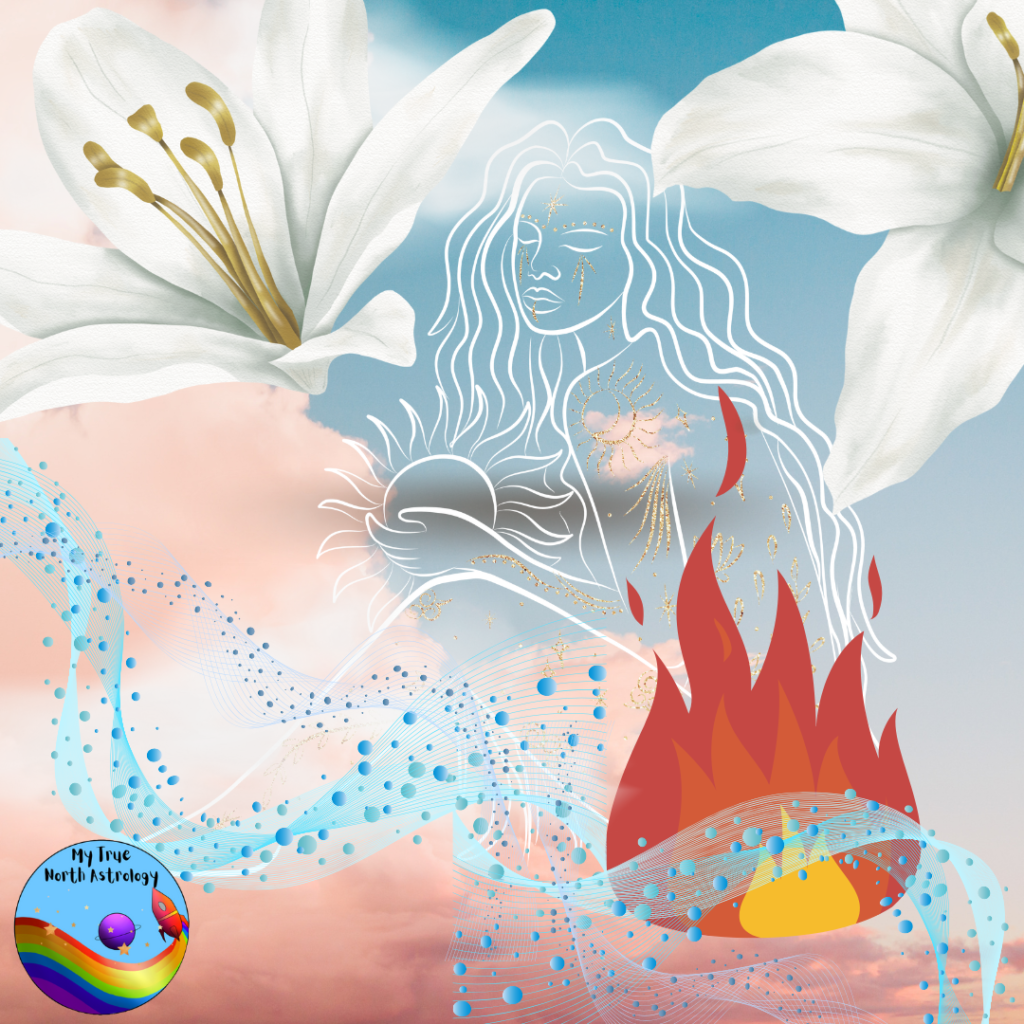 WORD FOR THIS FULL MOON:
Sigh.
MANTRA FOR THIS FULL MOON:
Sigh it out
A few highlights/tips for this full moon that might help support you:
☾☽ With the Aries full moon, practice a cooling breath like the sigh breath – my favorite! Water is your friend, too!
☾☽ Again with that Taurus earth in True Node this month. Small earthy pleasures are here to uplift us! What are they for you this full moon? For me, it is star gazing lilies & snail mail.
☾☽ Mercury is in Virgo (And it is in retrograde) so my suggestion is to get mellow and rest the mind.
☾☽ Find the breath/air.
Thank you so much for stopping by at My True North Astrology. I always enjoy having you here in this digital space and connecting with you.
Many blessings to you today and every day,
Rachel Nova, Astrologer at My True North Astrology
All images © Rachel Nova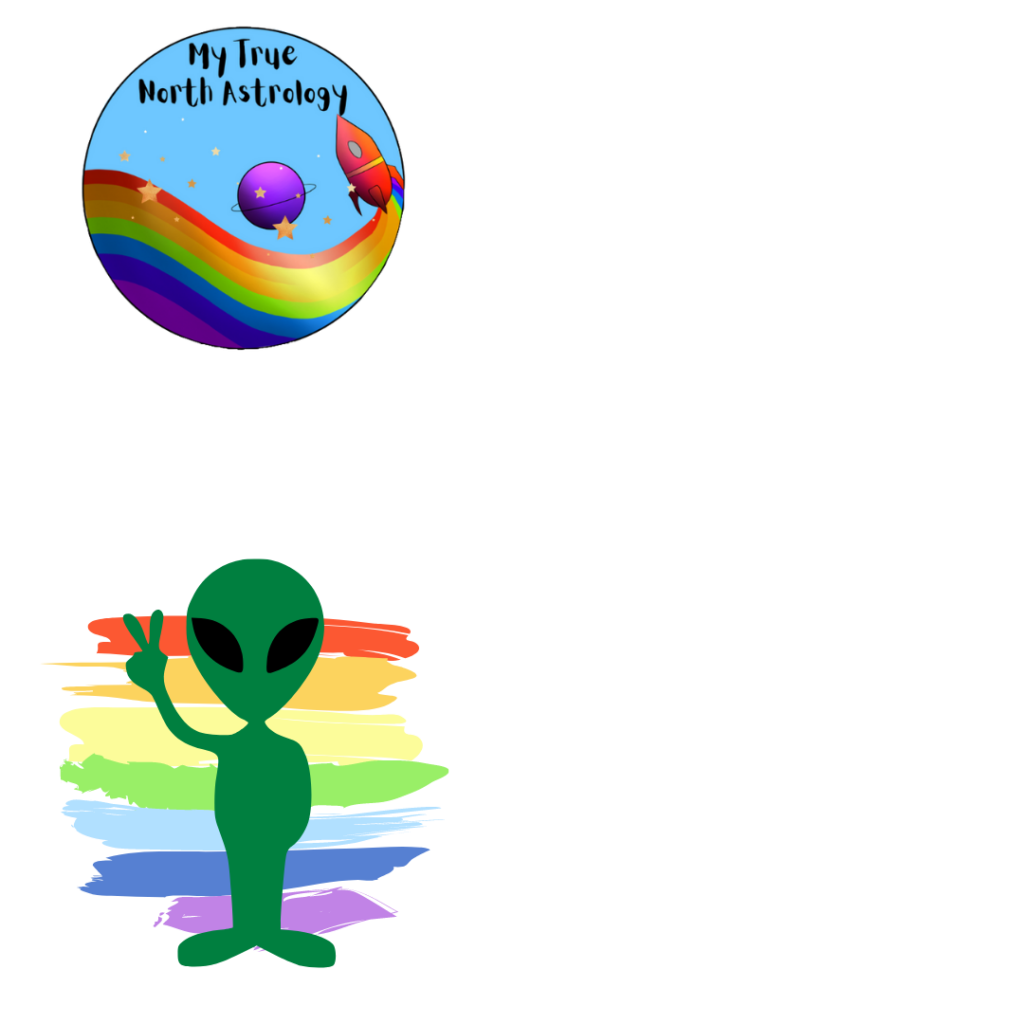 Friendly reminder (disclaimer): Please note that the purpose of the above blog post is to share some insights and themes I personally came to understand through the study of astrology around the full moon. Remember that we all feel the full moon differently and so you may not resonate with everything I wrote in this post. As always, dismiss anything that does not resonate with you or help you. It is also important to note that the information in this post cannot act as a substitute for any kind of therapy with a licensed professional or replace your personal self-care practices, however, can add to it or complement it. My intention is simply to aid in your experience of the full moon by providing some information I have personally gathered based on my studies in astrology while also adding some of my personality and personal information so that you can compare it with your own astrology information as I find this very helpful. It is helpful to get to know my relationship with the stars and planets so that you have something to compare your own relationship with your natal chart/stars and planets as well. I find this very helpful in the way I teach and share astrology. I also think sharing a little bit about myself helps me to connect with you!
Archives
Calendar
September 2023
M
T
W
T
F
S
S
1
2
3
4
5
6
7
8
9
10
11
12
13
14
15
16
17
18
19
20
21
22
23
24
25
26
27
28
29
30
Categories