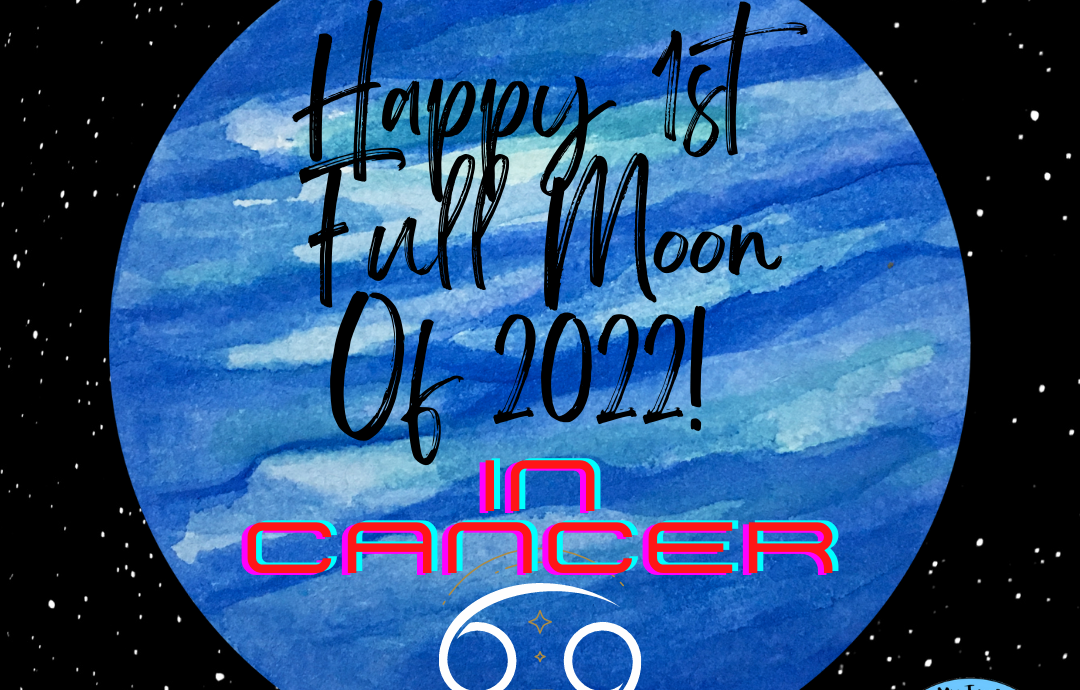 Written by rachelnova on January 15, 2022
Cancer Full Moon: Jan. 17th, 2022 / first full moon of the year.
Healing Arts
It feels so good to have a website to start writing astrology again. It is one of my favorite topics to write about/talk about. The stars, planets, and cosmos all have so much to offer us!

This full moon is beautiful (the Wolf Moon). It is in Cancer. My sun sign. My astro vision has already come true so far for the new year! Score! The moon and Cancer love each other because Cancer rules the moon and thoroughly enjoys being there right where it vibes the most. Cancer is the best energy. I love it so much. It is so homey, sensitive, loving, caring, low-key, mellow, and cozy/cuddly… and you can't forget fashionable, too! You only get to cuddle with a Cancer if you don't dump all your sticky gooey energy onto them (and that is only if you're lucky and you probably won't get that lucky): be responsible for your own energy, people!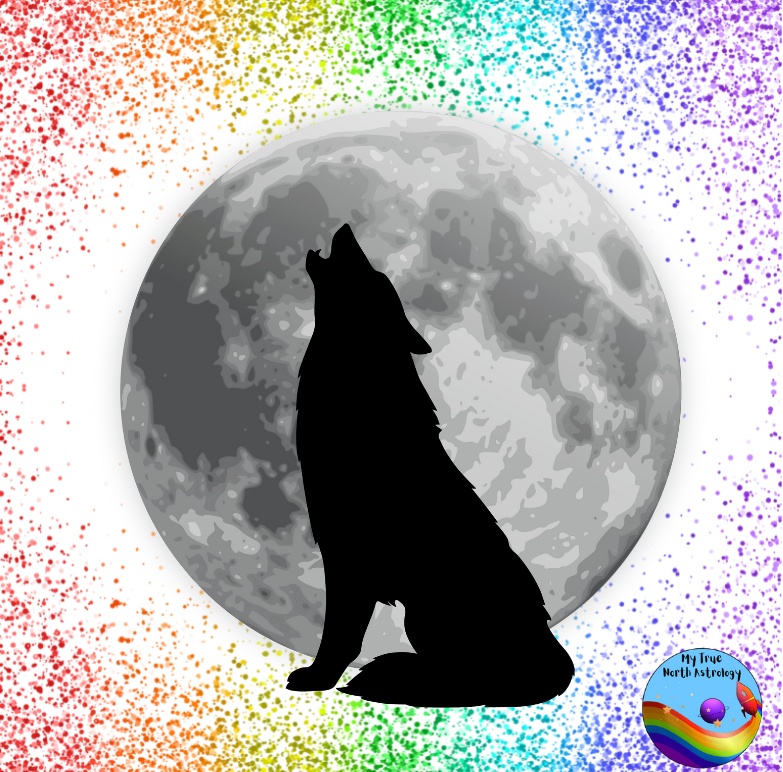 In these posts, I might talk about how the moon feels for me and how it might feel in general. This is all based on what my aliens tell me. Just kidding, but kind of not. In all seriousness, the information I write about in these astrology posts is flavored with my style as an astrologer (unicorn), my connection with the positions of the planets, my knowledge base, and studies/astro skills, personal reflections, and general themes you can look out for. Remember that we all feel the moon phases differently. 

Anyways, get back to the topic, Nova. This Cancer moon feels good to put it simply. It is just this calm energy and I'm really vibing with it. It feels sensitive but also kind of with "tough skin", too. Maybe it is because it is across from Pluto and Pluto may or may not be throwing stuff at the moon from across the way. I am thinking of it as a food fight in the cafeteria in high school. Mannnn. It is those bullies picking on you and you happen to be the most tender and sweetest, amazing person ever, but they just plain suck so much – they are just jealous because you're way more awesome than them.

Pluto is throwing jealousy, anger, and who knows what else, and honestly, does it even matter? Because… be responsible for your own energy, people. It's all good because my big powerful Cancer moon has your back, it all hits the Cancer Moon and bounces off. Pretty cool. Nothing can touch this full moon (you — only if the cancer moon likes you). All that energy just bounces off because you are nothing, but goodness and the moon can still be so sensitive and emotional which is the truest Cancer Moon — however, find power in their tenderness. Tenderness is mighty and this full moon is an opportunity to exercise the power of our own tenderness. We highly sensitives can still be soft on the inside, yet still, be protected without having to downgrade ourselves simply because of other people's behavior. They'll never stop wanting to bring humanity down to their level. Keep (r)evolving (around the sun) and keep spinning at your frequency. 

There will always be people that will try to harden us and force us to change in ways that are not natural. That is the worse feeling ever — the resilience of this full moon is simply that you do not have to put up with horrible treatment or any treatment that you do not like. Practicing letting it bounce off you is the muscle to exercise this full moon. Don't change or waste energy on figuring them out or how to be different, numbing yourself in the process. Be gentle with yourself if you are facing any kind of adversity this full moon.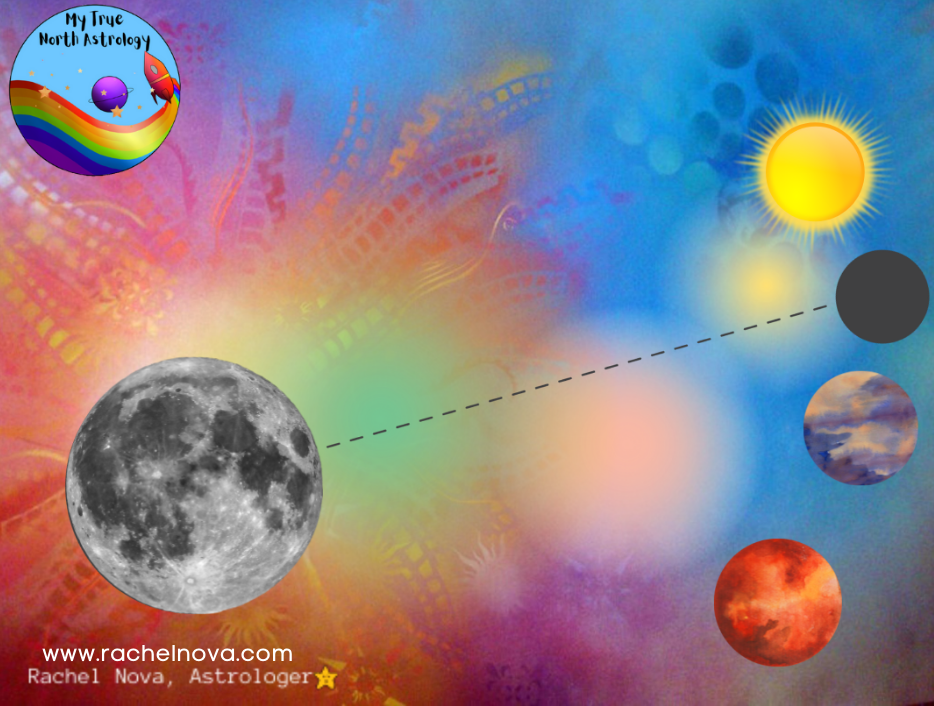 You are amazing just the way you are. Your sensitivity, your feelings, your love, and your warmth. (And, your fashion sense, too).
A few highlights/tips for this full moon that might help support you:

☾☽ Use your imagination: imagine disturbing energy bouncing off you.

☾☽ Remember that the earth is your friend and your number one supporter. The earth wants to fill you up and help you – allow the earth to recharge you, sending you on the best trajectory this month and kicking off the new year with a stellar start!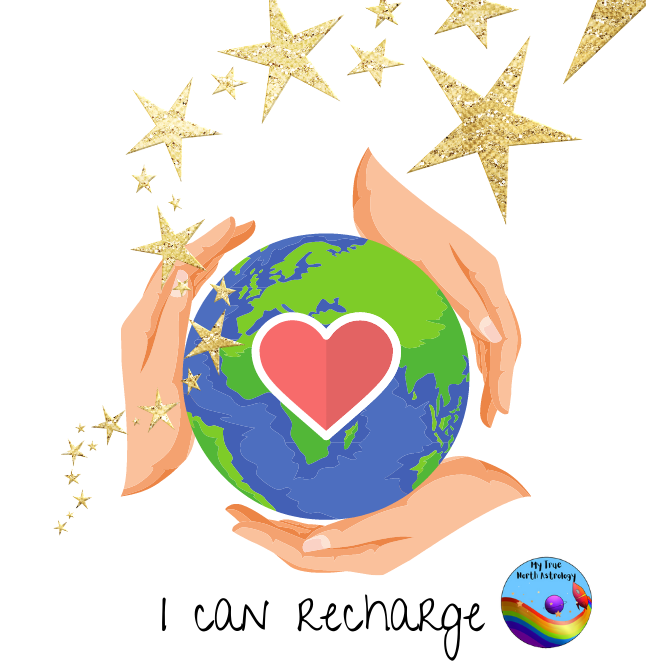 ☾☽ Make art of protective energy given to you by this full moon! Maybe it is the moon's glow around you or simply a cool or subtle energy or frequency that makes you feel safe and protected.

☾☽ Commit to zero tolerance in bullying and have strong boundaries when needed. Just simply block people or tell them you need a break, and you'll reach out if or when you are ready. Release or let any shame go/bounce off you that might come at you as a result of setting boundaries with someone. You have no reason to feel horrible (guilty or shameful, etc.) for protecting yourself, ever. Your energetic safety matters. Cancers are the queens and kings of energy.
You never have to expose yourself to a bully or someone who you do not like or who is harmful/hurtful to your energy/mental/emotional state, etc. Also, try not to take it too personally if you are on the other side of the boundary being set. Just notice it there and try to learn how to respect it and honor it, especially if you care about the person. Realize that people set boundaries for a reason and there must be a legit reason they are needing space. Remember that sometimes people set boundaries and it is not always personal: they could be going through something on a personal level, and you happen to bring up too much for them during a vulnerable time. Sometimes the boundaries are personal. That is okay, too. You can reflect on yourself, also.
Our culture is so weird: even today there is so much promotion around being friends with everyone, however, – it's totally okay and necessary to turn the other cheek as often as needed and you do not need to explain any level of detail. Do what is best for you and let go of unhealthy shame/guilt because the people who are worthwhile and worthy of your time will not think you are silly for needing boundaries or expressing your feelings; they would support what it is you need and honor and respect you. You deserve nothing less.
WORD FOR THIS FULL MOON:
BOUNCE.
MANTRA FOR THIS FULL MOON:

Let it bounce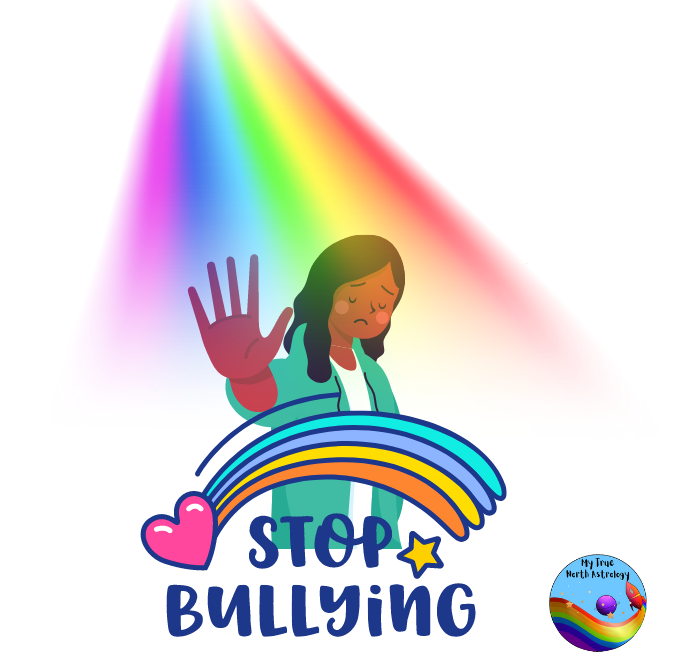 Gotta bounce,

Peace!

Rachel Nova, Astrologer at My True North Astrology
All images © Rachel Nova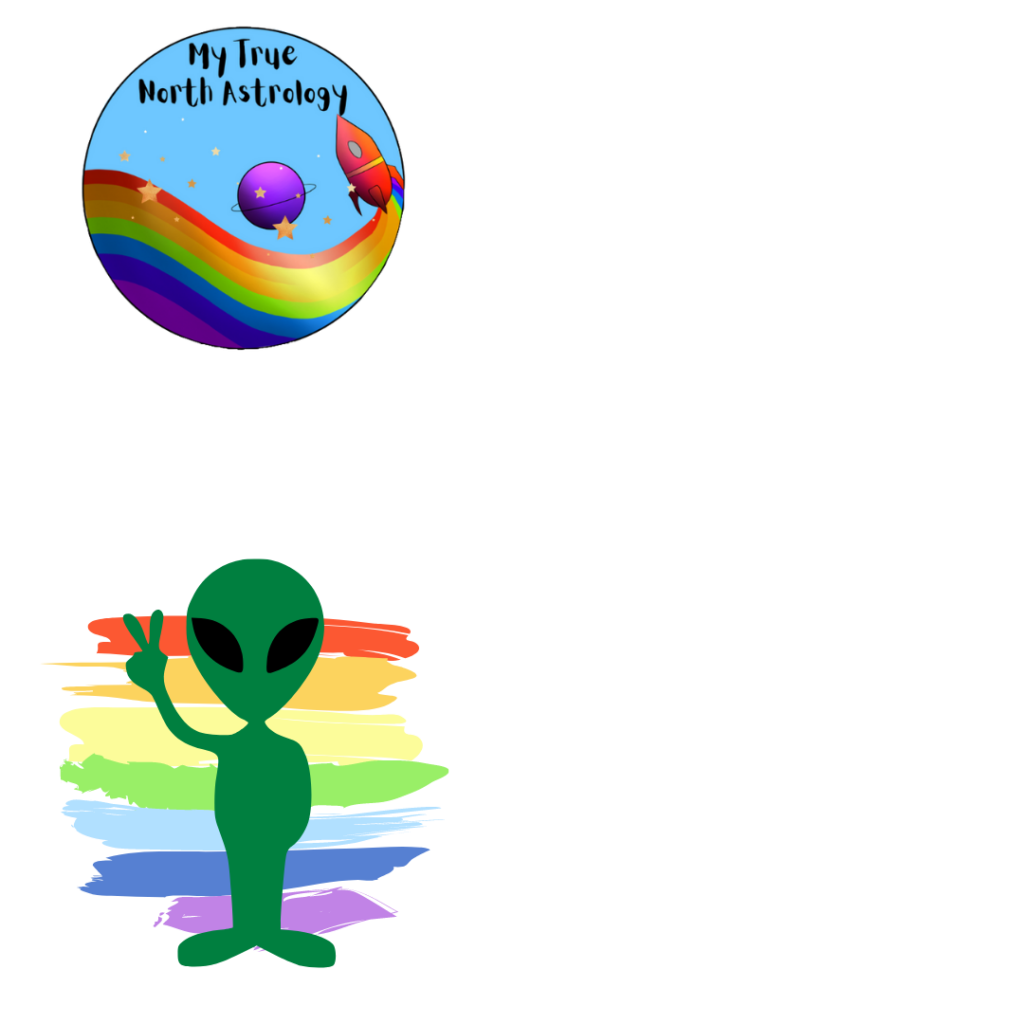 Friendly reminder (disclaimer): Please note that the purpose of the above blog post is to share some insights and themes I personally came to understand through the study of astrology around the full moon. Remember that we all feel the full moon differently and so you may not resonate with everything I wrote in this post. As always, dismiss anything that does not resonate with you or help you. It is also important to note that the information in this post cannot act as a substitute for any kind of therapy with a licensed professional or replace your personal self-care practices, however, can add to it or complement it. My intention is simply to aid in your experience of the full moon by providing some information I have personally gathered based on my studies in astrology while also adding some of my personality and personal information so that you can compare it with your own astrology information as I find this very helpful. It is helpful to get to know my relationship with the stars and planets so that you have something to compare your own relationship with your natal chart/stars and planets as well. I find this very helpful in the way I teach and share astrology. I also think sharing a little bit about myself helps me to connect with you!
Archives
Calendar
December 2023
M
T
W
T
F
S
S
1
2
3
4
5
6
7
8
9
10
11
12
13
14
15
16
17
18
19
20
21
22
23
24
25
26
27
28
29
30
31
Categories