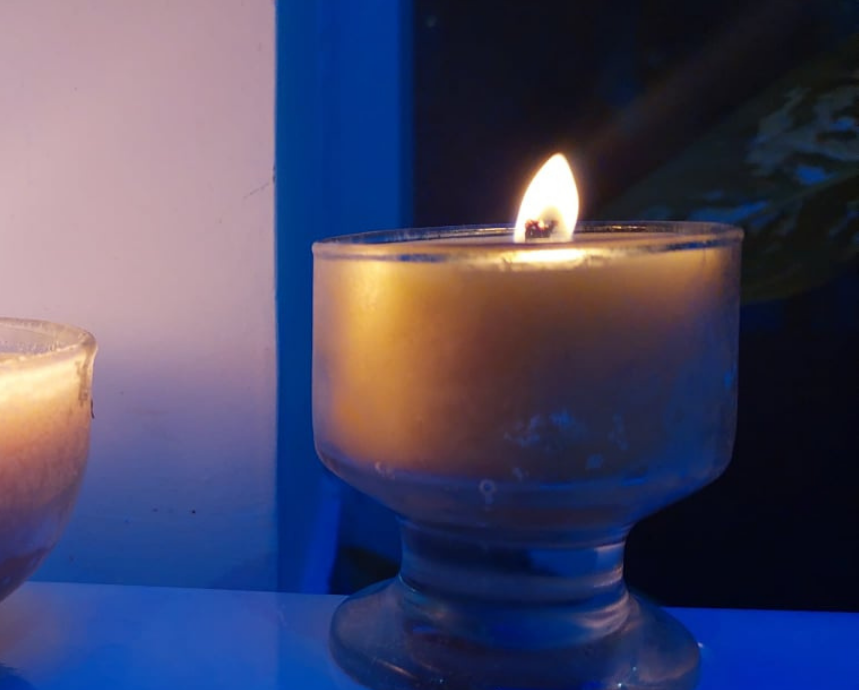 Written by rachelnova on January 22, 2022
Candle-making, North Coast, EC / burns for me.
Creative Journey
Hello!

Welcome to my first post in the realm of my creative journey. I am sharing a little more about my recent candle-making journey.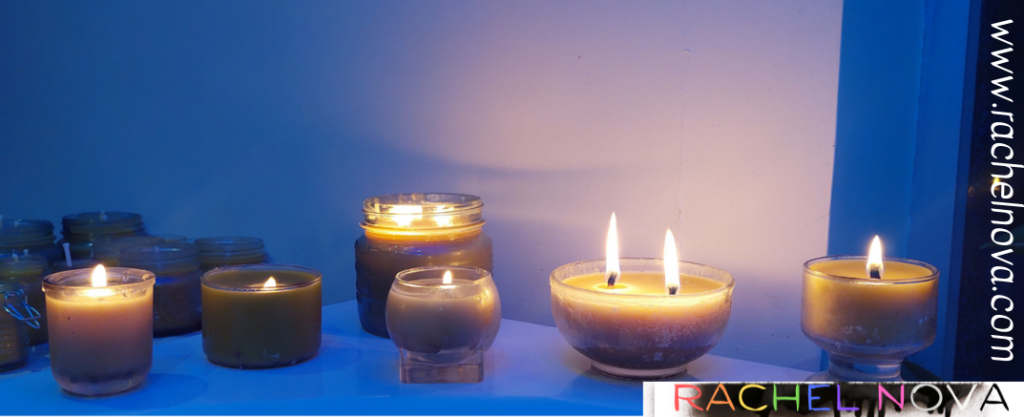 You can get a sense of my love for bees in my interview with a beekeeper (click link in italics) that I know in Cuenca, Ecuador. I melted when I found a beekeeper that would melt wax for me. I used to diffuse essential oils, however, in the past couple of years, I have moved away from diffusing oils and feel much more content with burning the beeswax. The wax is much more subtle than essential oils (in my opinion) in that the wax brings me a more realistic sense of groundedness and connection to my senses, myself, and the natural environment.
Burning the wax is not too overpowering for me and there is something so magical about the element of fire that diffusing oils does not offer. The wax feels more natural than blasting a ton of peppermint into the air if you know what I am saying! There is something about diffusing oils that does not feel as natural to me. I have been playing around with adding some essential oils to my candles occasionally, but it is rare. Sometimes, I add citronella for the bugs if I am out on my balcony at night and want the candles around me. Other times, I have tried vanilla and jasmine (my favorite) or tangerine and lemon. The wax itself has a sweet scent that I love, and I rarely ever want to add additional scent to them.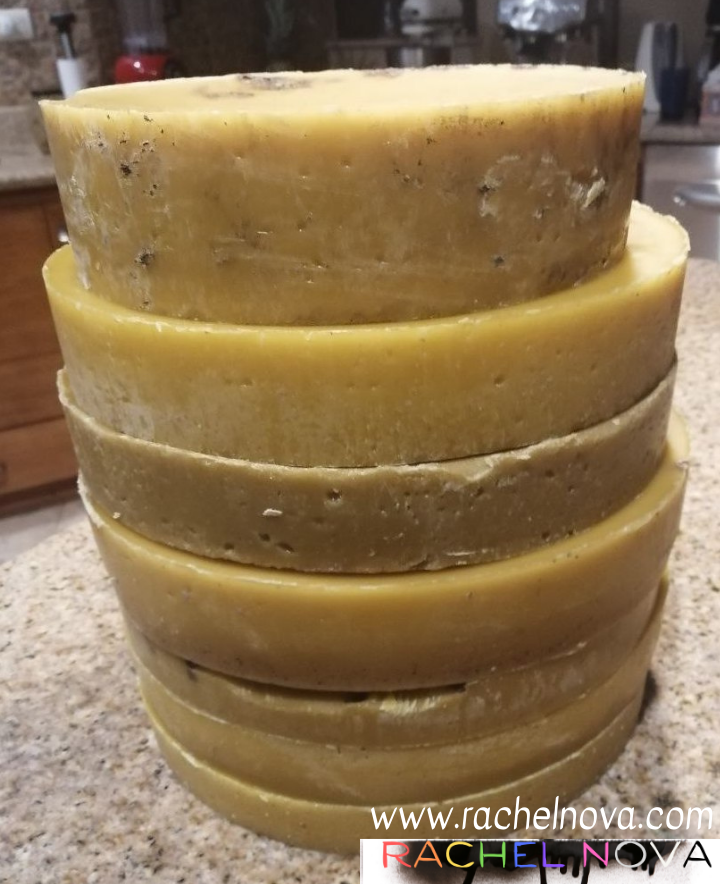 Making candles is not very travel-friendly, but it is worth it for me right now. It requires some labor to make them. I enjoy the process and find it therapeutic in that making them provides structure to my mind. Everything down to cleaning the glass jars, cutting the wax from the large blocks, melting the wax, the patience it takes for it to melt, and then rooting the wick and allowing it to dry. I use a knife to cut the wax and I think that is my favorite part even though it is the part that is the most laboring. I feel a sense of accomplishment and feelings of joy and excitement wash over me when I return to the candle upon drying to see what color it dried to. Sometimes, I watch them dry.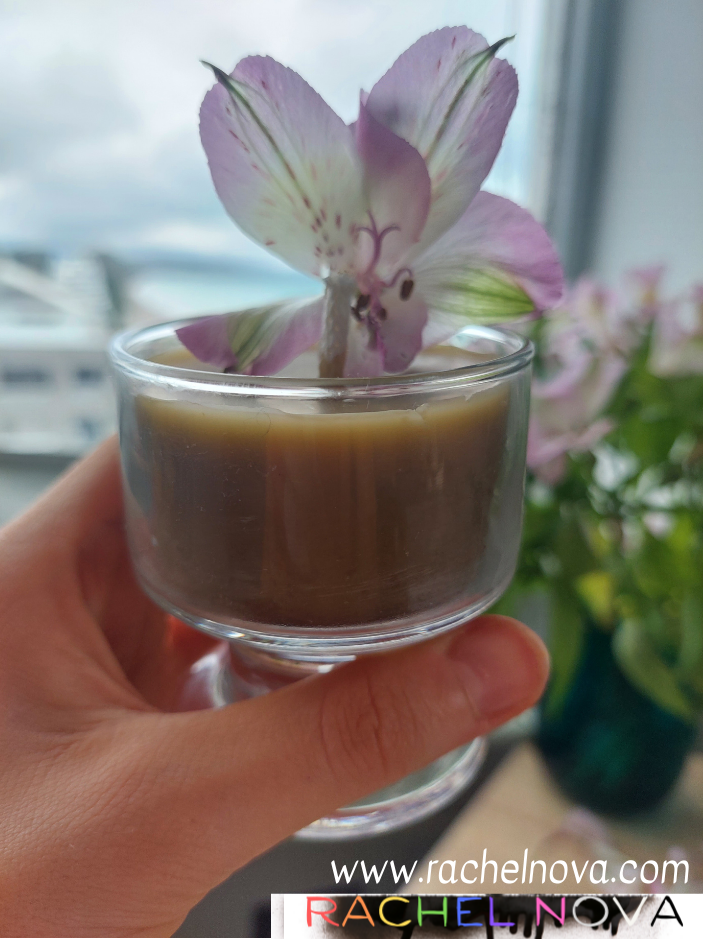 Making candles helps me slow down. It helps me reflect on why I am making each one. What am I hoping each one will bring me? Maybe it is an overall calmness, harmony in my environment where I work, sleep, live, a sweet blessing as it burns: a blessing that is felt from my labor, my care in handling and making the candles – as it burns, it burns for me. It sounds so mellow dramatic and brings me back to the passion I felt as a teen – reminiscing on lyrics from my favorite punk rock bands (when referring to the phrase in bold/italic). So funny, but it is true.
Each candle I make for myself, I make it with love and intention, and even if I am not hyper-focused on what that is and more focused on not making a sloppy candle or just completing it; it always burns for me, and I love that. Technically speaking, I suppose if the wick is poorly rooted, then yes, it might not burn evenly, or a lot of wax will be left at the bottom. For me, in my current candle-making journey, it does not matter.
Sometimes it feels like a mother receiving something a child made, and why would I ever analyze the fact that there is some wax on the outside that they missed? It is just innocent and spontaneous and made with love. That has always been my creative process. Sometimes the process feels like cooking, and I never measure anything; I am the same with my candles, I just wing it every time. They might not be the best candles ever (aesthetically), but they are the best to me because I made them, and I had fun making them.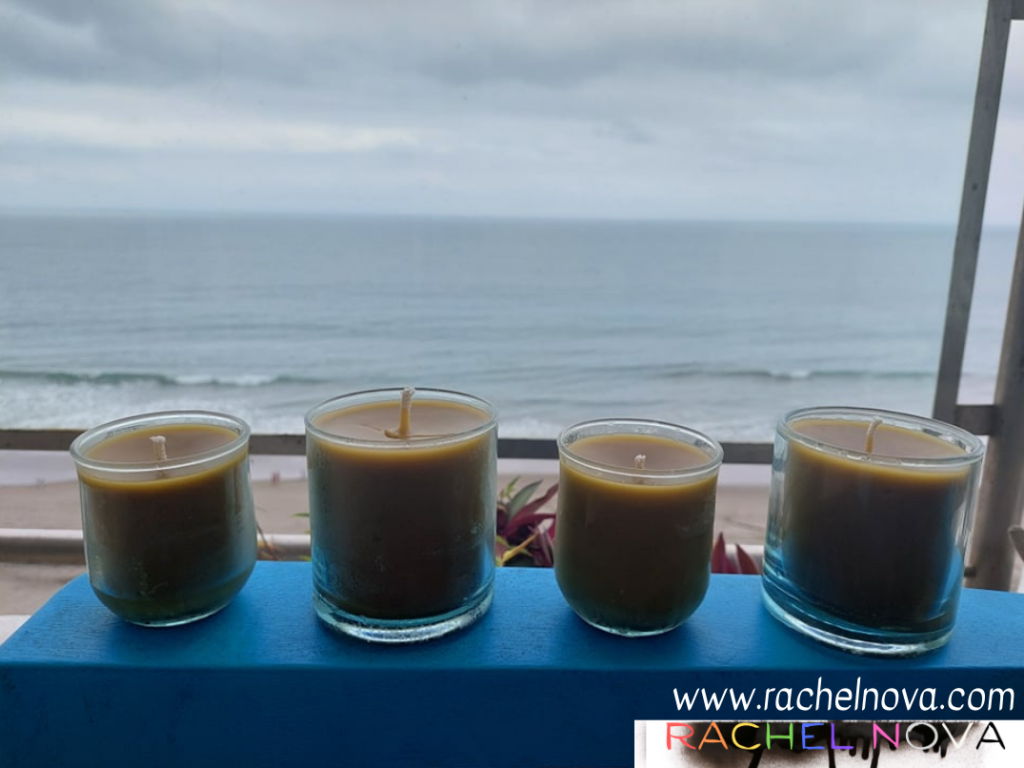 Candle-making has helped me reflect on how much I value what is on the inside. I notice that the way I make art also corresponds directly to my values, my own path, and more. For example, I resonate so little with the social culture of today which glorifies outward appearance. I feel like we are in a culture where we are selling part of our soul to borrow or exchange it for a sense of identity, and it is a collective lens I prefer not to share when looking at the world as I place I love to look at and live in. I prefer to focus my lens on how things feel and less on how they look. The candles help me because first I feel and second the sense of my sight is relaxed into something more real or meaningful… it is a remembered sense of knowingness: it looks beautiful because it also feels beautiful to me. The concept of beauty is such an interesting topic; I believe real timeless beauty requires depth and my experience of beauty is physiological.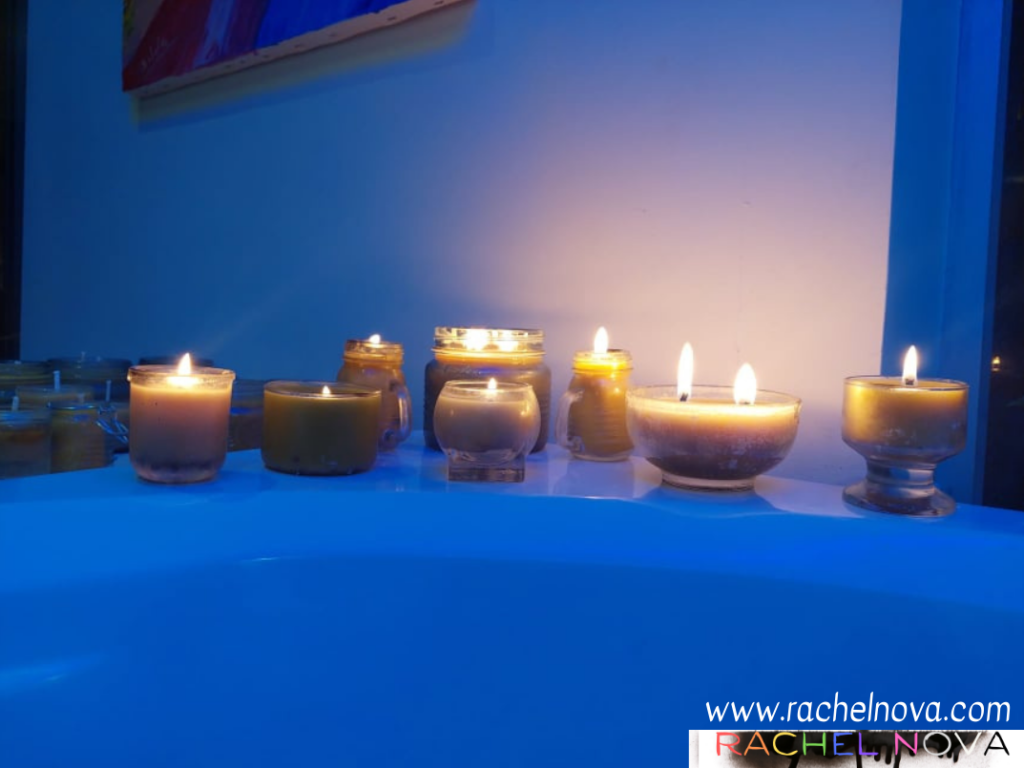 I also do not mind a sloppy imperfect candle. I am way more careful with the candles I make for others, of course, but there is something that feels so playful and rebellious to make the sloppy imperfect ones for myself. They do not have to be perfect, and I love that – they give me permission not to be perfect, and that is so beautiful and freeing to me! I thrive off the usage of my supplies, the physical process is fun for me, the ability to burn them to set the mood, and empower me to take good care of myself. I think they reflect me right now. I know they are beautiful to me, it is a knowingness, it is not a shared perspective, experience, or lens, it is personal. Beauty is personal; beauty is unique. My felt sense with my candles is also very practical in the way that they fit in my life right now. (In one sentence I am philosophical, and in the next, I am practical! Artmaking encompasses so much for me!)

I enjoy reusing glass containers that I have for candle making. As much as I love this feeling the most, I also like to find different shaped glass jars. It is so fun for me to imagine a candle residing there – I especially love the bowl candles. The bowl candles burn differently: their frequency feels like a bass note, very low and grounding – earthy. However, the taller candles burn at a frequency that is higher in energy and I can feel an upward rise. It is all very subtle, but I notice it.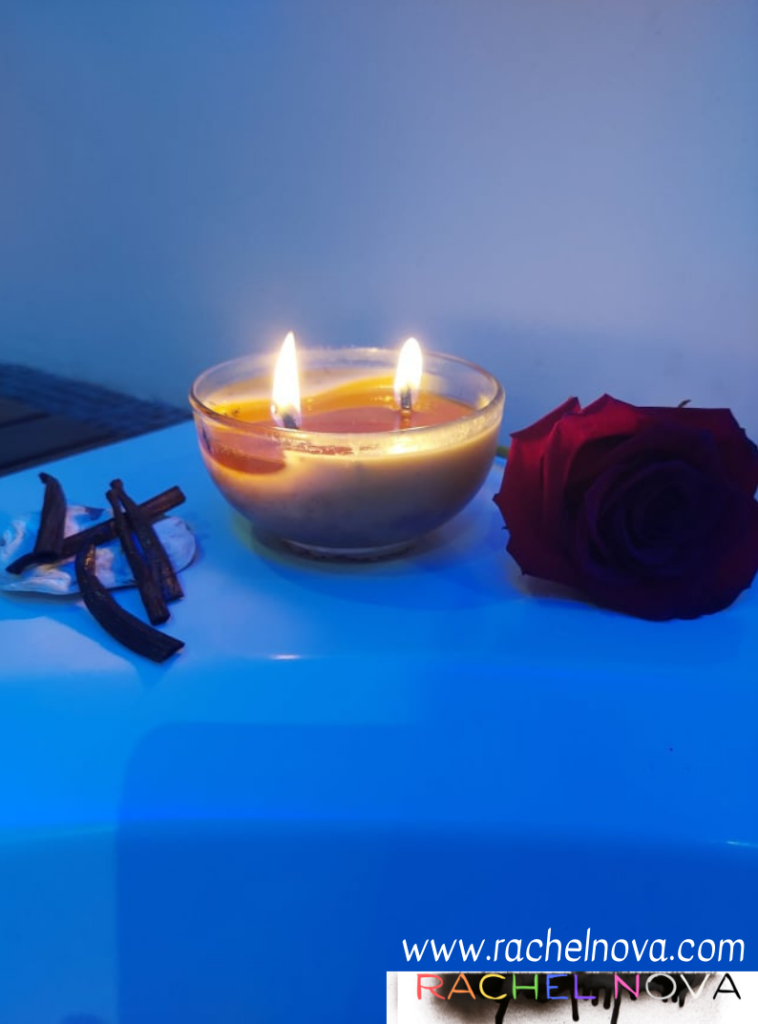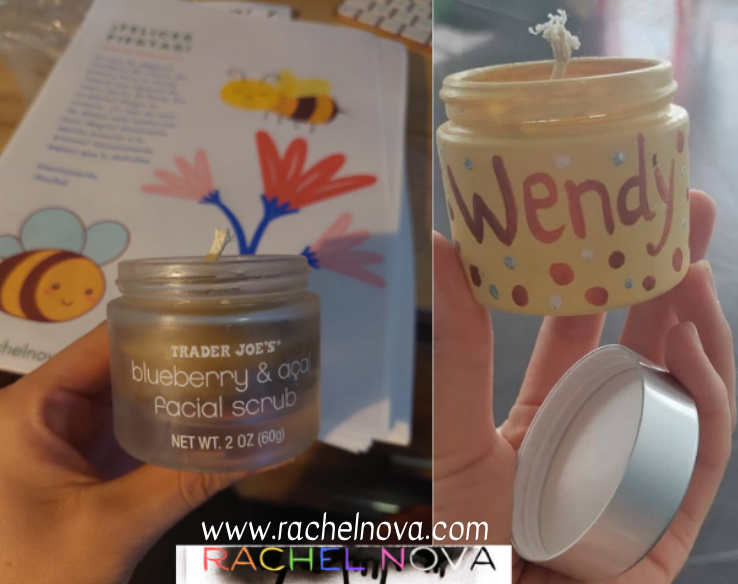 Thanks for tuning in to this little collection of beeswax love notes. It was fun to process and share some of my candle-making journey with you! I have been making them for a few months now and it feels super intimate to share.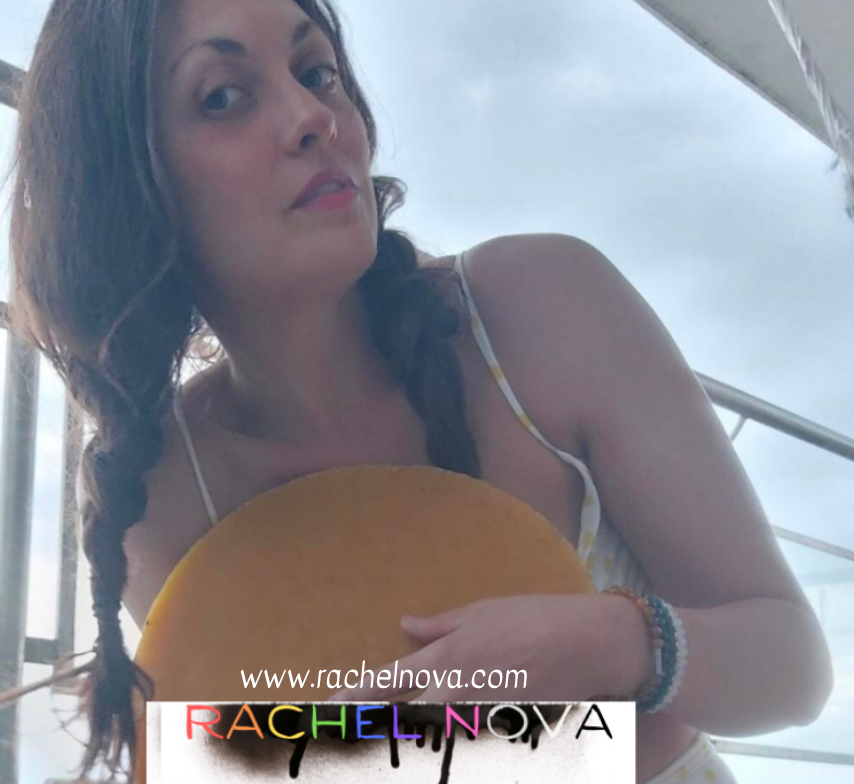 Below are two ¨thank you notes¨ from a couple of receivers of my candles. I am only shipping locally within Ecuador. I am taking a pause at the end of next month (the post office is too far away). I love to make them for others, and I also enjoy making them as gifts for the people I meet who have helped me along the way… or as a parting gift.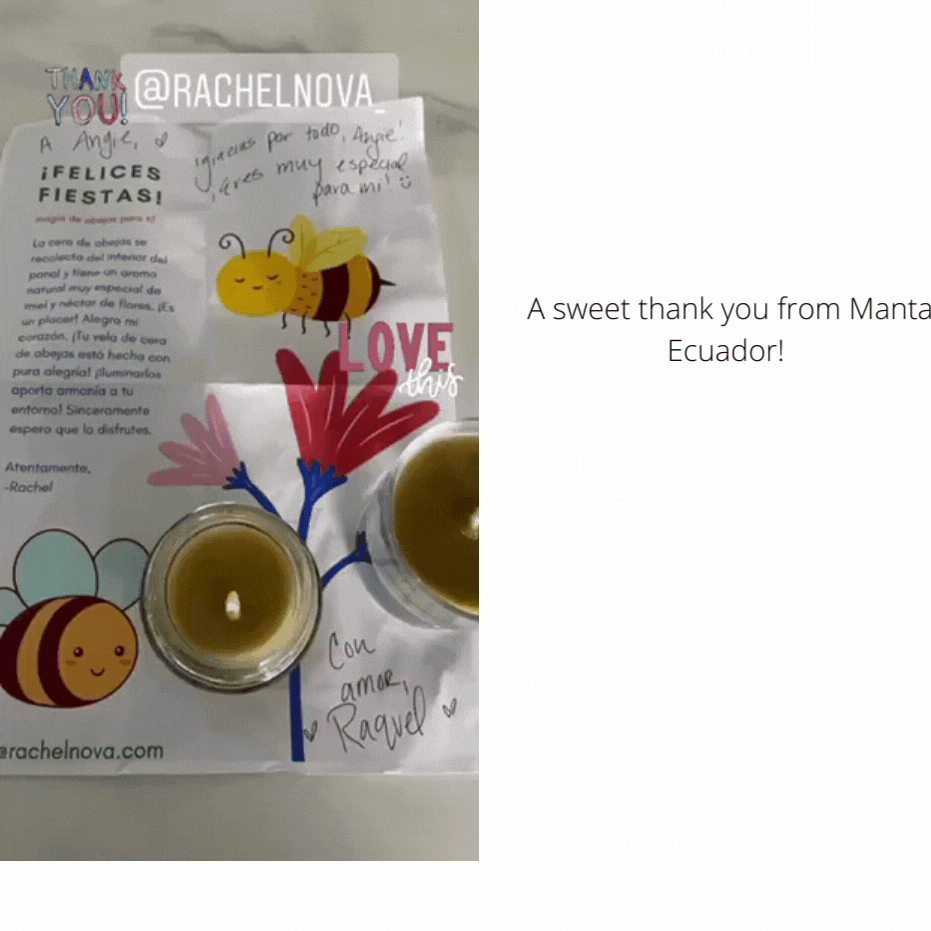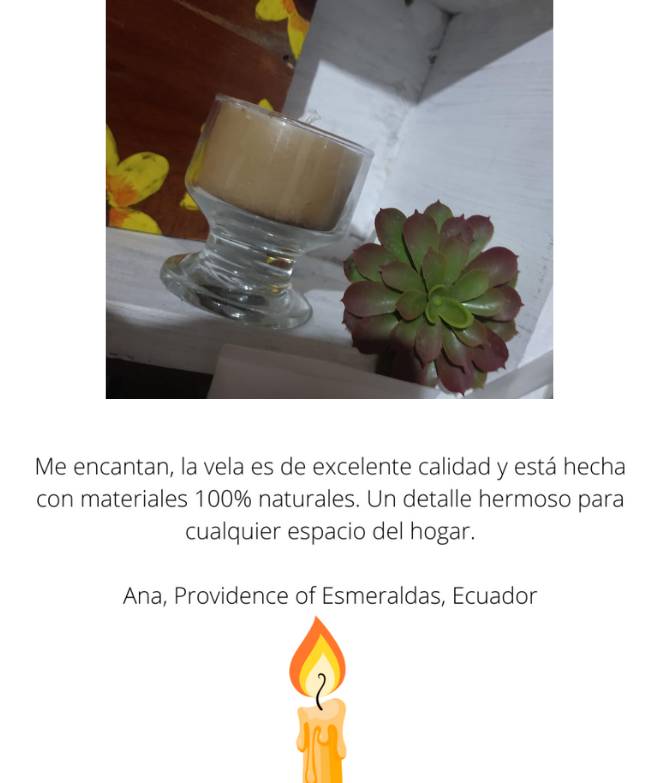 I thank the universe for these materials to come to me because it is not easy to get materials where I live. Sometimes I wonder why I feel frustration around this when I actually love the secret underground feeling of being a traveling artist. It is not always easy, but I aim to loosen my grip on control as an artist and adapt to my surroundings. I control when I need to and push myself to loosen in areas where I know will provide me with more dexterity and resilience as a traveling artist over time. It is a lifelong trek, not a dash.
And I am in it for the long trek as much as I resist it at times or simply need to rest: providing myself with predictability and convenience or a break altogether. Such is life, but I do thrive the most and feel the most creative in the inconvenience/lack of resources/supplies. I like that I cannot easily order items online or go to the local art store. Hence, why I thrive so much living alternatively and intuitively. I find many great treasures this way.
*Side note: when I burn the candles during the night, it kills the cockroaches. In the morning, I find so many of them dead. Kind of strange and I did not expect that. It seems to attract them – maybe the scent or the warmth, but why they die, I do not know. They are so annoying to capture, so to be honest, I am kind of okay with it, admittedly. Maybe it has nothing to do with the candles, but I did notice it after starting to burn them. I try my best to capture each one and release them outside. And, when I cannot catch them, I just accept them as part of my life/life.

Thank you for reading along,

Rachel Nova, BFA, MA, Artist, bee-lover-queen-acceptor of all the cockroaches-extraordinaire

All images © Rachel Nova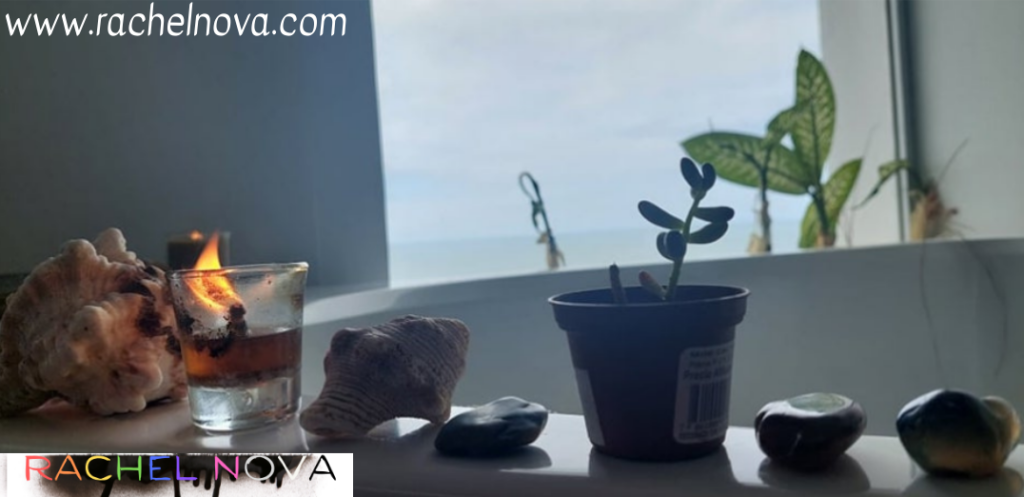 Archives
Calendar
September 2023
M
T
W
T
F
S
S
1
2
3
4
5
6
7
8
9
10
11
12
13
14
15
16
17
18
19
20
21
22
23
24
25
26
27
28
29
30
Categories