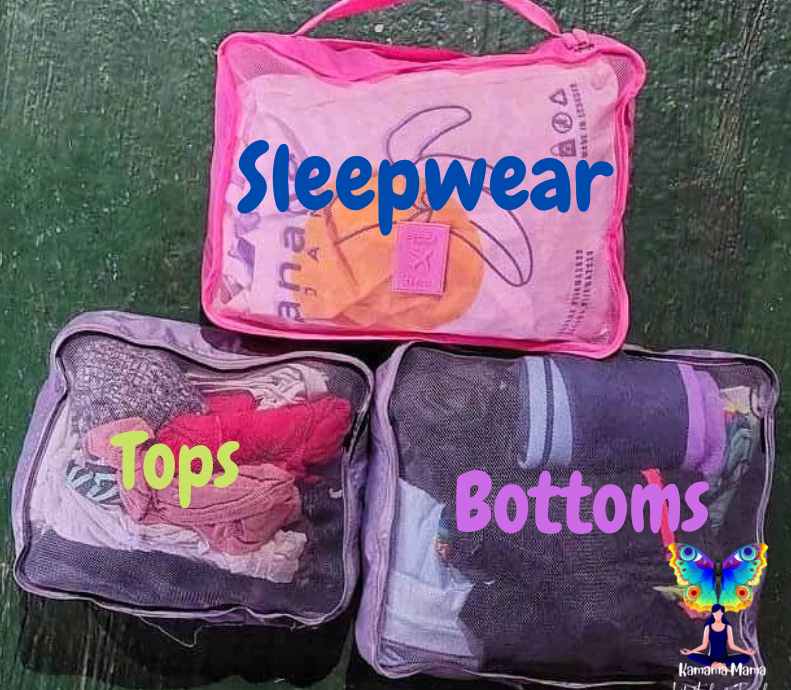 Written by rachelnova on March 28, 2022
3 Practical Must Haves: Nomadic Lifestyle.
Travel and Lifestyle
Hi there!

Welcome to a super practical entry about travel and lifestyle! I am sharing 3 practical things I wish I had gotten much sooner (but did not in an attempt to save money). I went without these things for a while traveling living in my converted van in 2018-19 as well as traveling in South America while working remotely. I wish I had gotten these 3 things way sooner because it made my lifestyle just a little easier! I do not regret getting any of these items one bit.

Nevertheless, I just had to share because I would have loved this info before embarking on a nomadic lifestyle!

The first item(s) are these packing cubes. They made my life so much easier!
1. Travel Packing Cubes
I have these Mossio brand, they are not super durable, but they do the job and keep my things organized and a system for my clothing no matter where I go! It is like I have portable drawers wherever I go and I love that. Before, I would go through my bags trying to find something, which would then create a mess. Much time would add up in re-organizing everything! These save me so much time and I know right where everything is. I featured some labels here to show my categories of how I organize my cubes. The categories might vary for you! I also have a ¨Misc¨cube (not featured) where I put a few random things. I love these. A lot.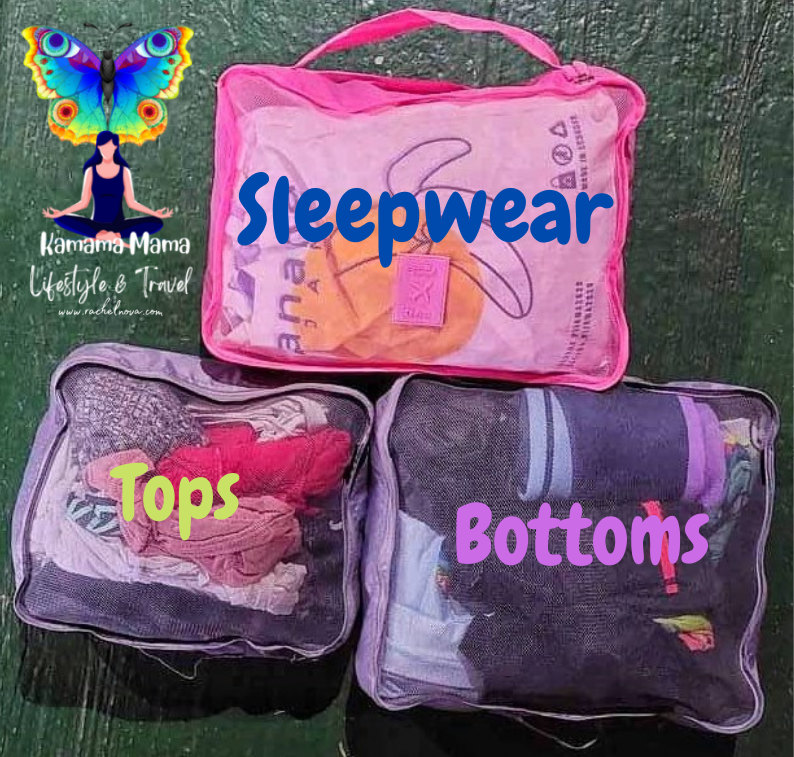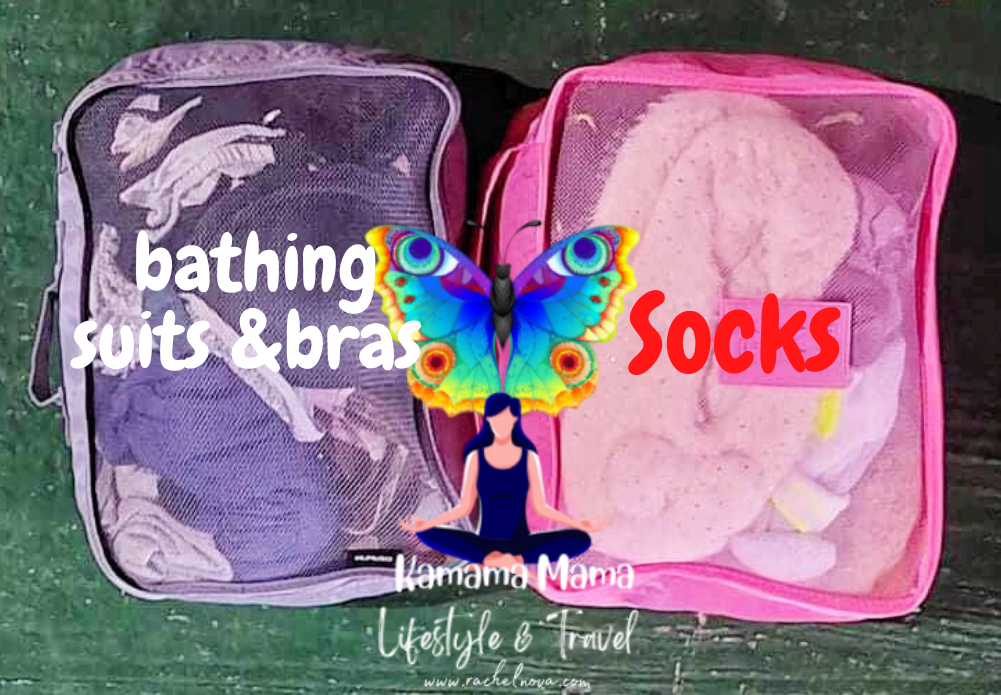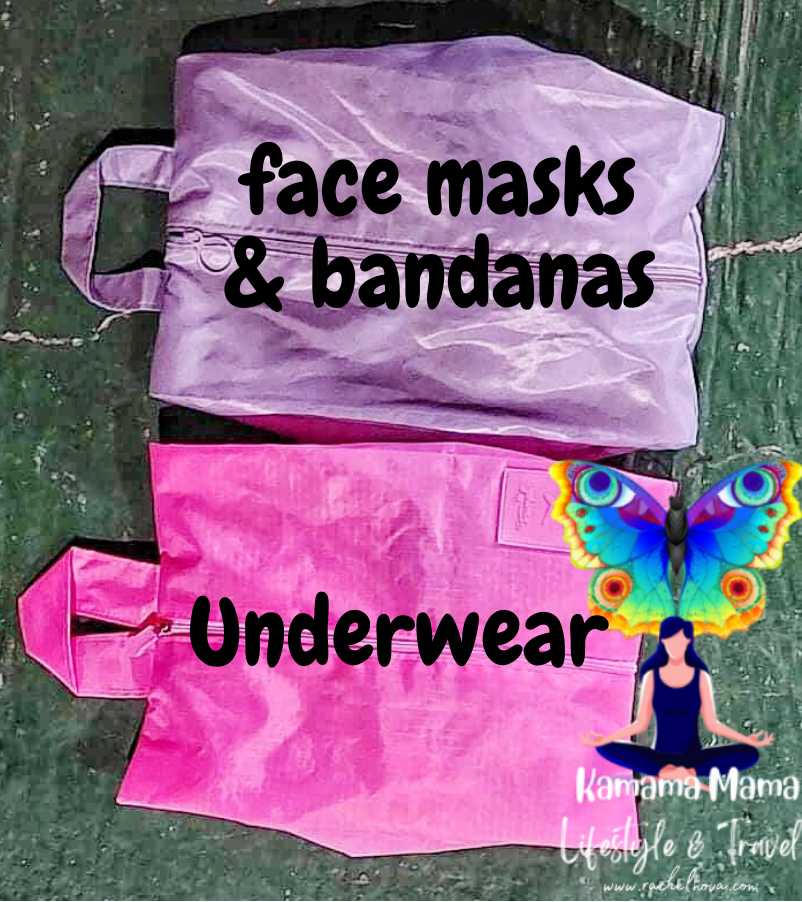 These packing cubes also help my clothes stay dry. I also love the waterproof Sea to Summit compression sacks which I recommend for better quality! And, here! These are totally worth the extra money as they are not only waterproof but last longer (better quality!) I just happen to find these more basic ones while in Ecuador, as there are way fewer options there. I carry a small sewing kit as needed to patch them up if I see a little tear near the zipper (again, not built the best, but they do the job on a budget!)
2. Crocs
Okay, so I never wanted crocs before, ever! I just never got on that wagon until I realized how practical they are for travel. Living in the van, I was showering at friends and the gym, or yoga studio, and traveling around the world – the showering/bathroom situations are all different and different levels of cleanliness. I used to use flip-flops, but they were not as durable (they did not last long at all) and crocs are made for the water because they are water shoes! You can also wear them anywhere (making them very versatile) and you can wear them in any body of water as a little extra protection for your feet. For more damp climates while traveling, upon getting out of the shower, it is a good idea to get into the habit of drying off your feet to eliminate the chances of foot fungus which can sneak up on you in damper climates! The crocs have little holes for air to come in which is nice, but the water can collect a bit at the sole of the shoe/foot, so depending on the climate… you can easily dry them off rather than a lot of other water shoes made out of cloth that have to airdry overtime! (Both your feet and the shoes — super easy and quick — for drying!)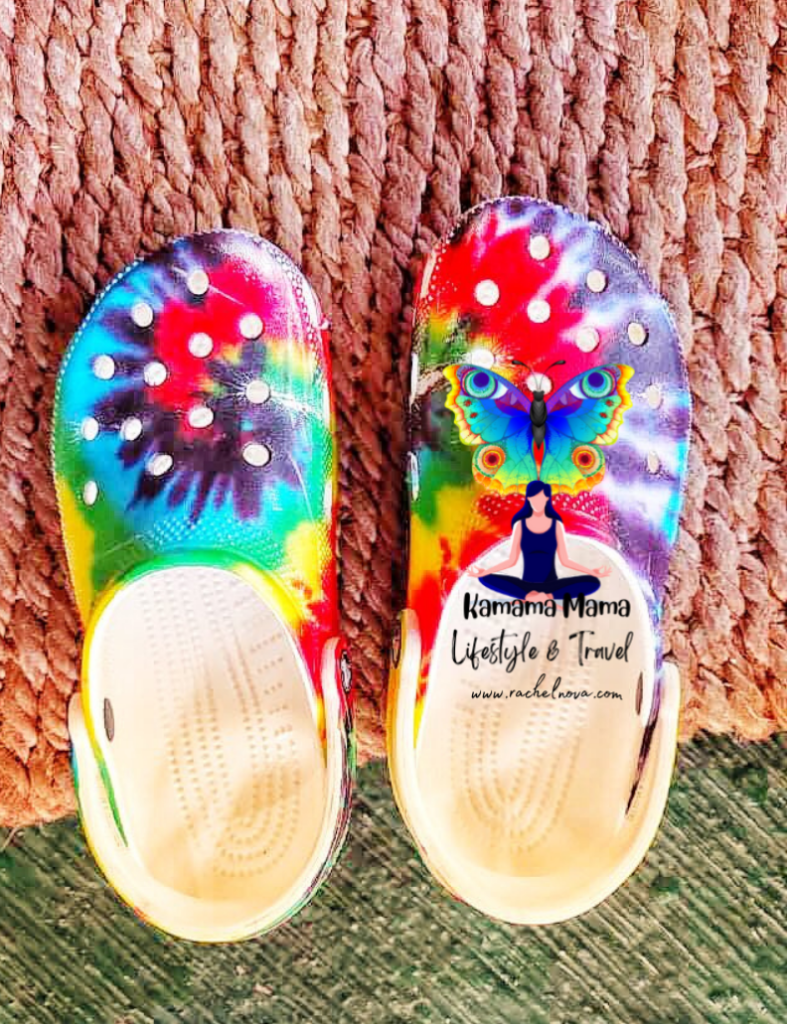 3. Envelops
I know it is not very tree-friendly to carry around envelopes while I travel, but it makes things so much easier — especially in parts of the world where you are paying for things mostly in cash. Sometimes, if I am staying in a hostel, apartment, Airbnb rental, or other, I am working and cannot directly give someone the money for something and I can leave the money in an envelope for them and they can drop it off. Also, just in general, putting money in an envelope feels nicer to me. I can add a thank you note to the envelope and also, it makes it so money is not visible to everyone, keeping it safe and less likely attention is drawn to you when stealing can happen. It is better to be discrete with money when traveling, especially in 3rd world countries. Envelopes are needed for me and make me feel safe, so to me, it is worth it (and a must). Maybe it is just more my style and personality, but I also suggest it in general for safety reasons and it is so much nicer to receive payment in a contained envelope. The person receiving might leave it behind or give it back and you can reuse the envelope!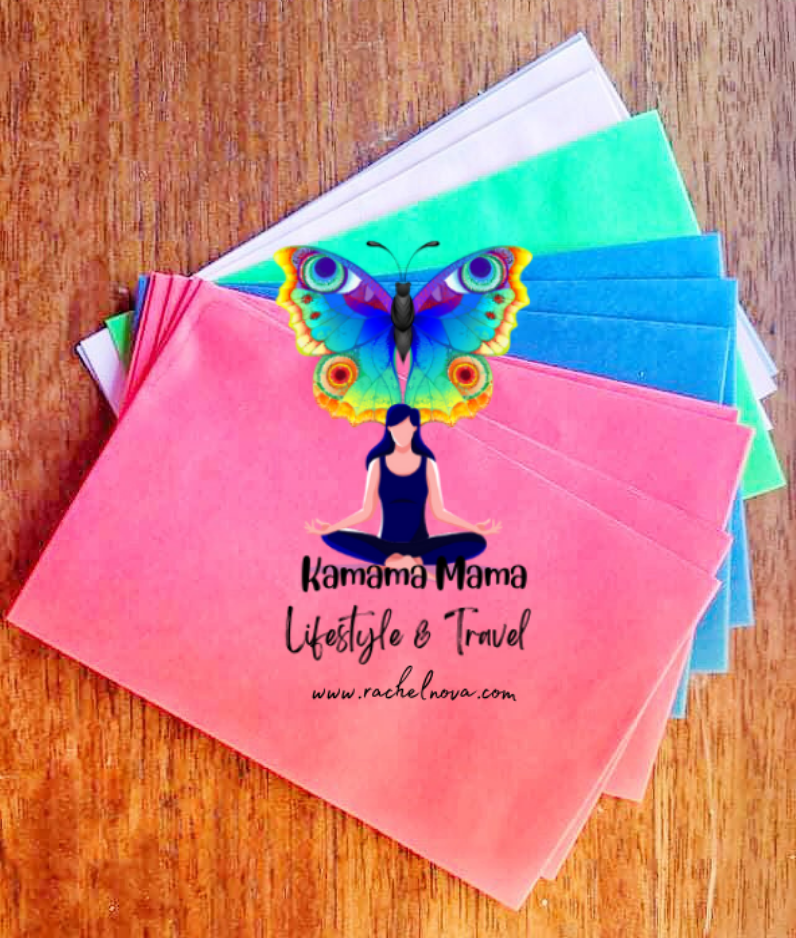 There you have it! 3 practical things that are must-haves for me in a nomadic lifestyle that I wish I had gotten way sooner!
I hope you enjoyed this blog post!

*My Amazon links… coming soon!

More soon,
Kamama Mama – Adventurer, Travel & Lifestyle Lover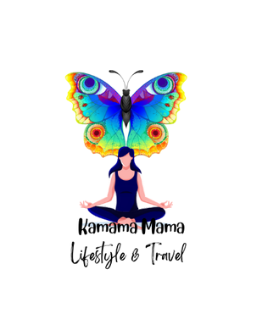 All images © Kamama Mama – Rachel Nova
Archives
Calendar
September 2023
M
T
W
T
F
S
S
1
2
3
4
5
6
7
8
9
10
11
12
13
14
15
16
17
18
19
20
21
22
23
24
25
26
27
28
29
30
Categories