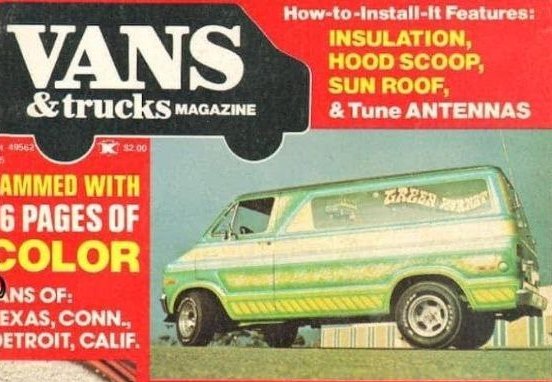 Written by rachelnova on May 31, 2022
Interview-style chat with former van converter, Bay Area, CA.
Travel and Lifestyle
Introducing my good pal Alan, Al for short. Originally from Wisconsin, present-day (and for some time) Bay Area local. We were both small-town folks who relocated to the Bay Area at some point in our lives, so maybe this is how we first clicked and became friends. I met Al and his brother Gary at Gary´s old shop before he retired and sold it back in 2018 when they helped me build out my 2018 Ford Transit High-top that I ended up living in full-time for a little over a year. These guys were personal, it was not just strictly business. They shared with me all their van life secrets and stories, all the safety tips a woman could ask for, were friendly, and even helped teach me some things at the shop. I wish I could have learned more but was working 3 jobs at the time. I was able to design the whole thing (and yes, there are things I wish I designed differently, but overall I am happy with it!) I was grateful for their help with my little spaceship home on wheels.
Hey Al, thanks for chatting with me. We have had many chats over the last few years!
Yes, we have! You know I love chatting with ya.

How did you first start converting vans?
I bought one – an empty van that was a work truck, just like you did. I did the same thing. I was driving it like a work truck because I was a repair guy for Slurpee machines at 7-Eleven. I needed to get another seat, so I went to a van conversation shop in the area to get one. I did not like the owner that much. I told him I could build vans just like him but better. He told me, ¨Ok. Well, why don´t you try? ¨and I said, ¨I will¨ so I started building vans in my driveway while using my van for work. And, a friend named Harry Fields in LA who was a van converter would give me some pointers and send me parts so I could convert vans in my driveway and then people started coming around my driveway in Sunnyvale, CA and they liked what I did and so I started building even more vans in my driveway when I was not fixing Slurpee machines. Pretty soon, the police came and said I could not do that anymore because I had to have a separate shop location for the kind of business I was doing.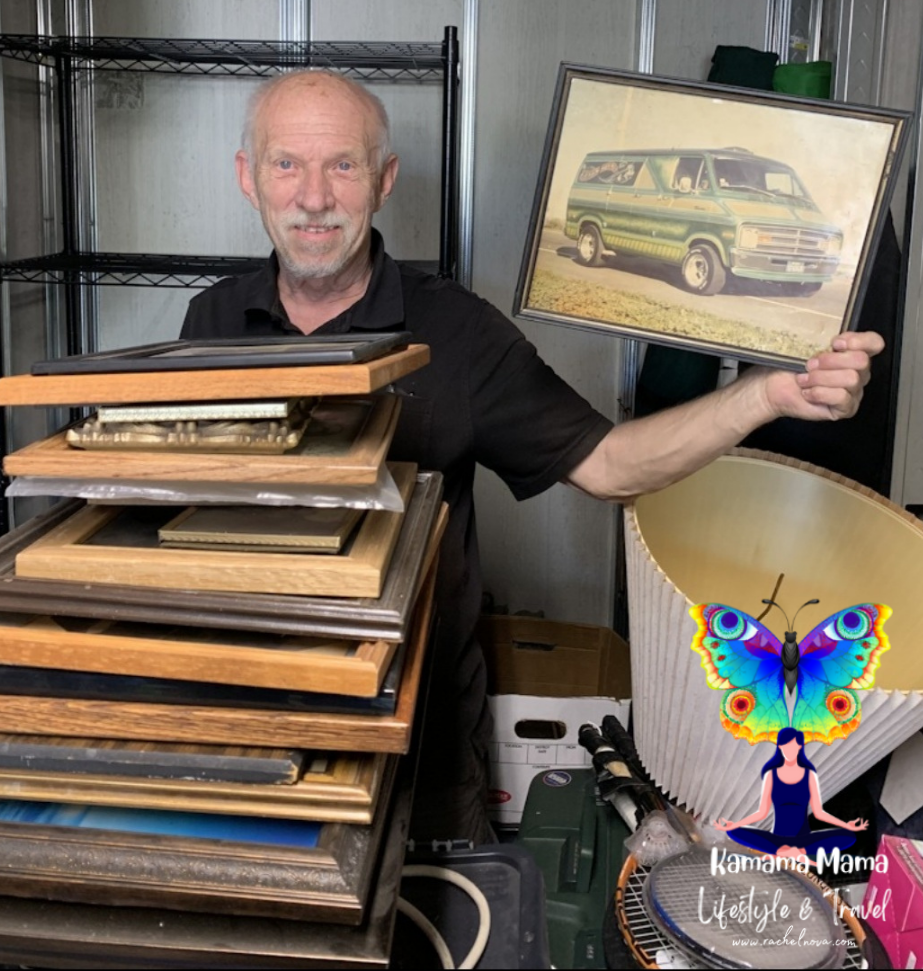 Only you would make something like this happen on a whim. Tell us more.

So, I finally got a shop and I told 7-Eleven that I quit, and started building vans in Santa Clara at my van shop. I hired more help including my brother Gary. We were building vans for a long time and then came the first gas crunch back in the 80s and my van company dropped off because people were not buying vans due to gas costs increasing. I shut that down and I started converting handicap vans, which I really enjoyed, and I did that for 25 years – creating freedom for lots of people – over 1,000 people who could now go to work and get out of the house. And, then Schwarzenegger came along, and he canceled the program and that forced me out of business again so then I worked for some friends, and they sold their business, and then I went to work for my brother. Funny how he worked for me, and I ended up working for him and then we were building vans there for a long time, and then he retired right after we built your van. My last van conversation job was after my brother retired – Cheto had me working with him for a little while. (Cheto worked also for Gary, Al´s brother — he did the amazing woodwork on my van).

What kind of vans have you built over the years?
Lots of vans like yours, like small homes inside. We did vans for the police department, paddy wagons, medicinal marijuana vans, building vans with drones to help farmers – 7 or 8 vans for them, restoration management about 20 vans for them, campers, dog grooming vans, and all kinds of vans. People were buying vans to live in them – especially near Google – Google employees, etc. Let´s face it, rent is horrible in the Bay Area.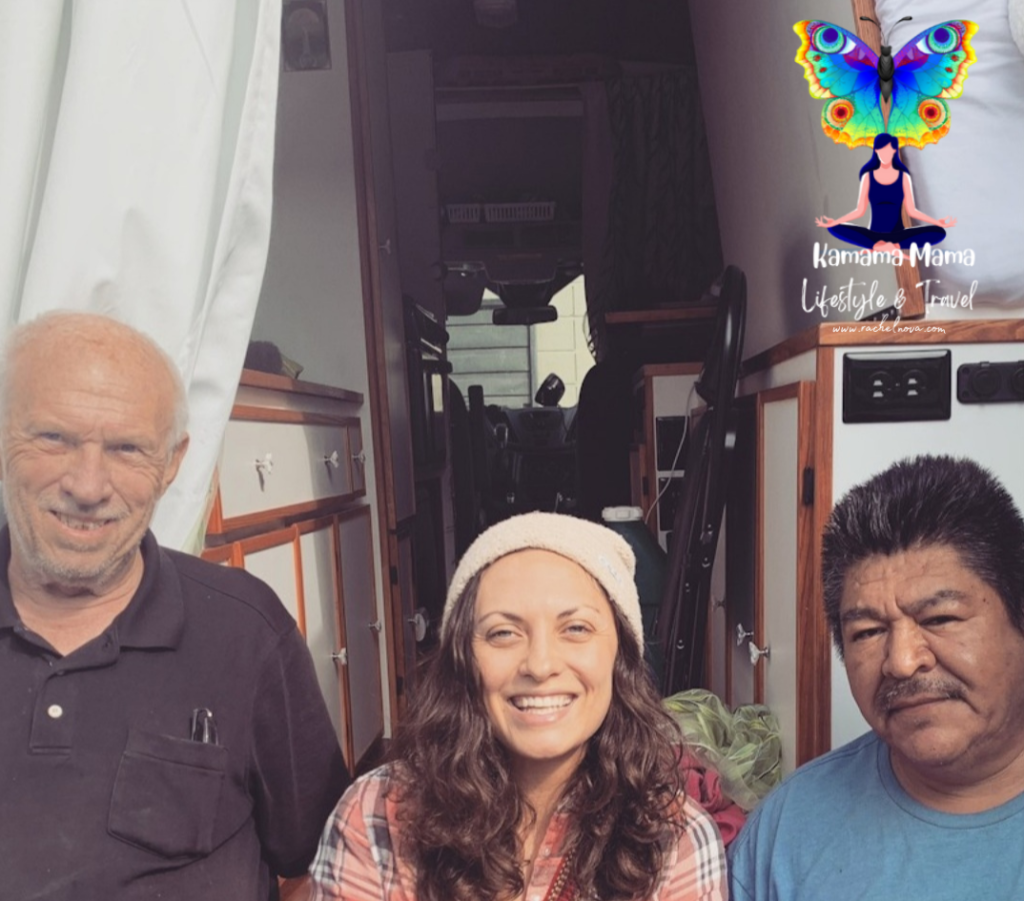 How did you learn to build-out vans?
Well, I can think through quite a bit of stuff, you know, I have always been like that since I was a kid. My dad would buy a new lawnmower or something and he would come home from work, and I had it all torn apart and he would say, ¨Hey, what are you doing? ¨ And, I said, ¨I am taking it apart because I want to see how it works, and then I put it back together. ¨ I learned how to fix things from a young age and usually, I did not know what I was doing but I figured it out because I knew how to investigate stuff – I have a mechanical mind and can figure things out pretty well. I learned how to do wiring and when I was fixing Slurpee machines at 7-Eleven, I saved them $200,000 in the first year I was a Slurpee repairman. I would just never say no to people, I would just figure it out somehow. Nowadays, it is a lot easier, you can just google it. So, when I fix my car or something I just google it and I fix it and that is just because I am Al. I always figure out how to make it work. I like the challenge.

Tell us a little bit about what van life was like back in the 60s or 70s.
Well, it was fun, but I never lived in my van. I went camping – you lived in your van, but I never did that really. I just had mine for work and play. My van was different, I set it up as a dragster, I took it to the Fremont dragstrip and I raced 49 times and I beat every van there was that day and that is just me, I like to excel in what I do. My van was different from everybody – I got it on the cover of Vans and Trucks Magazine – The Green Hornet – because it was different, and I built it and I got to know the guy from the magazine. We went on van runs and had a van club and 600 of us went down to Disney Land. The guy who worked for the magazine came and interviewed me like you´re doing and he took pictures and then he started to come and visit me, and we went on van runs, and he went with me in my van. We were going down highway 52 and I am on the wrong side of the road while he was hanging out of the van taking pictures of the other vans. We were doing stuff like that. Every year we have The Van Nationals in King City and sometimes over 1,000 vans would show up and we could have a big party every year. The vans back then were different, they were whatever you wanted them to be – you could live in them, you could party in them, get the gang and just go, I mean that is what we did – van life was really big back in the years and quite different we just got a lot of people together and we shared ideas and everybody looked at each other´s van and said ¨how did you do this or that¨ that is how we got into it.


Some more questions about my van build in the video below! It is an audio clip of some of my chat with Al for this blog post. It was a long convo, so I added this audio clip to the blog post to experiment with different media. This is NOT a podcast, ha! I am horrible as I do not like podcasts. It is just a chat shared here and adds a little something different for my readers or anyone stopping by. I did not plan on sharing the audio, so I am totally eating and clicking on my computer and multitasking because I was also typing his answers, etc., for this post and it is just casually how we talk — totally interrupting each other, so do not mind that, we are both just very chatty! It cuts off kind of abruptly at the end because this is just a small portion of our chat! I have learned so much from Al about vans, a lot of the things I learned from him and his brother… I wish I knew from the start of my vanlife journey.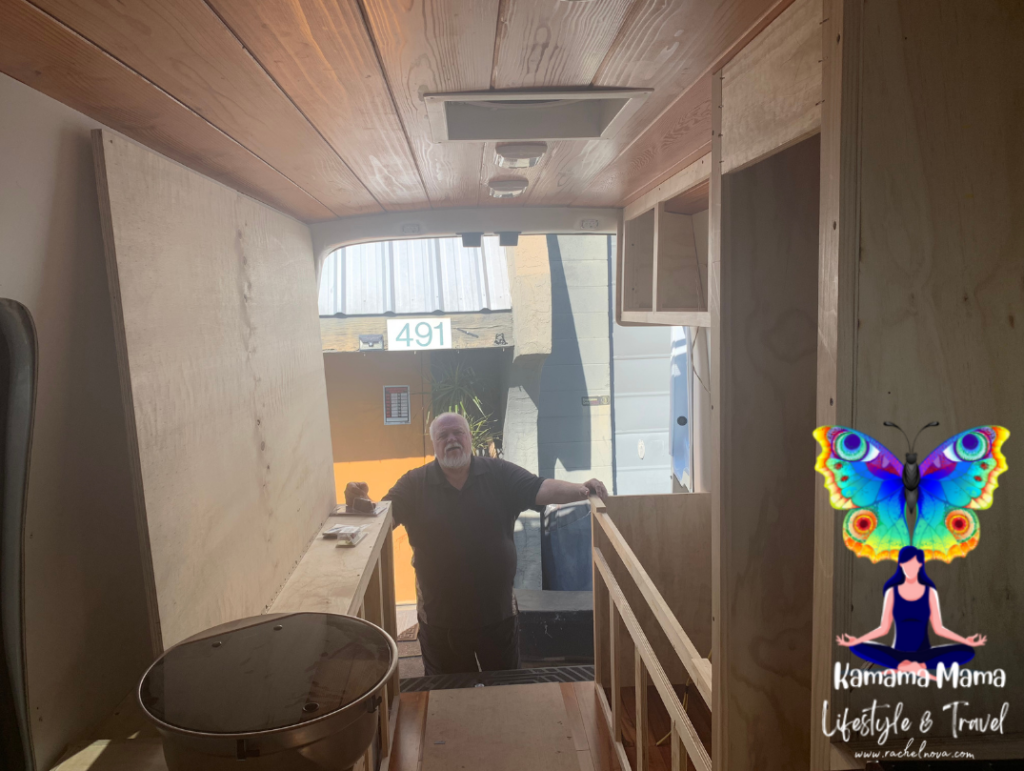 Give us a little fun fact to end this chat with:
My mother, when she was still alive, she did all our sewing. She did all the tire covers, all the cushions, and curtains, we set her up in her house and she was having the greatest time. She was our seamstress and whatever needed to be sewn, she would do it. It kept her busy, but she loved to sew anyway. We got her a commercial sewing machine and we set up the room with a big table and she could make anything we asked.
So sweet! Thank you so much, Al! I always learn a lot from ya and love hearing your stories and hope to hear more and learn more from you as always!
It was good to get to talk to my best friend.
Awe, thanks, Al!
End.
All images © Rachel Nova
I hope you enjoyed reading along with our conversation! I am looking forward to sharing more information about vanlife here on my website!
Yours truly,
Rachel Nova (Howard), Vanlifer, Journalist, & Adventurer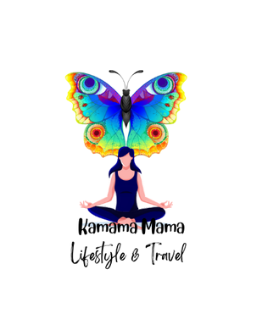 Archives
Calendar
March 2023
M
T
W
T
F
S
S
1
2
3
4
5
6
7
8
9
10
11
12
13
14
15
16
17
18
19
20
21
22
23
24
25
26
27
28
29
30
31
Categories